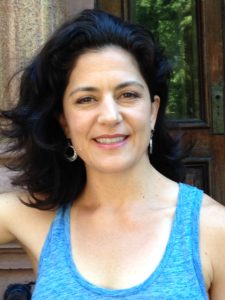 Elizabeth Wipff is on a mission to help smart, curious, nerdy movement educators and Athletes connect to their true purpose so they can kick ass in their careers and their lives!
In addition to her work as a personal performance coach, Elizabeth is also a movement and mobility specialist, CrossFit coach and Yoga Tune Up® teacher known for her keen eye and her ability to make complicated concepts simple and clear.   
Her athletic endeavors started early: she walked at 7 months, was roller skating at 3 and did her first yoga pose at 4! As a kid she played soccer and studied dance, Iyengar yoga, and therapeutic movement modalities. She is an internationally ranked masters Olympic Weightlifter. 
Elizabeth's lifelong passion for movement; years of theater studies; enthusiasm for fostering healthy functional movement  in her clients; and knack for communicating  information concisely and convincingly make her a sought after teacher and coach.
Certifications and trainings  include: CrossFit Level 1, CF Gymnastics, CF Kettlebell, CF Coaches Prep, CF Olympic Lifting, CF Movement and Mobility,  USAW L1,  Yoga Tune Up® and multiple yoga teacher trainings.    
She has been coaching and teaching and nationally since 1999.